Martyn Cubbage (BAHons) ACMA CGMA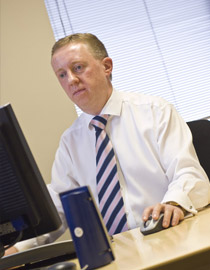 Martyn Cubbage
E: martyn.cubbage@arkcapital.co.uk
T: 01332 226680
Click here to download my details
Martyn is a member of the Chartered Institute of Management Accountants (CIMA) and has an honours degree in Accounting & Finance.
Following three years working in practice, he spent seven years within international logistics followed by a period in the USA.
Joining the Group in 2003, Martyn was appointed Company Secretary to Ark Capital in 2005 and is responsible for the Group's finance related matters, as well as having finance responsibility for the Group's property development activities.